Our Stats
Grow with SmartPay
Carriers & Programs
Payroll Providers
Policyholders
Agents
Annual payroll flowing through SmartPay
What We Do
Founded in 2010 by an insurance agency due to demand from Policyholders and Carriers, SmartPay has grown into the leading Pay-as-You-Go solution available in the market today. We work with 60+ Carriers, 100s of Agents, 100s of Payroll Providers and 1000s of Policyholders as well as Self- Insured Groups and Premium Finance companies. SmartPay consistently offers best in class technology, flexible processes and hands-on support for all stakeholders and a thorough understanding of what it means to be your Partner.
Click to learn more about our Solution
Maximum Flexibility
Our PayGo solution easily fits with your existing processes and applications
Meaningful Partnership
Thorough understanding of what it means to be your partner-we are so much more than a billing solution!
Leading Edge Technology
Best in class technology, centered on our super flexible, SaaS-based, scalable, reliable, secure, web-based platform
Outstanding Customer Care
Our Development team and Customer Success Advocates are SmartPay employees who provide seamless attention to detail
PayGo is a simple and efficient way to pay for Workers' Comp coverage.  Payments are based on actual payrolls instead of estimates for the policy term
Audit pain and surprises are reduced as payments are calculated solely on reported payrolls. If employees are properly classified you'll increase the accuracy of your premium payments and could reduce credit risk.
Payments are generated as payroll is reported, spreading payments throughout the year and eliminating large, beginning of term payments
Coverage and rates are the same as traditional payment plans, however, using a PayGo solution yields better cash flow and predictability of premiums as it accounts for seasonality and payroll variances
With PayGo there are no checks to write and no payments to remember so you can spend more time focused on your business
Easy set-up, payments based on actual payrolls, and fewer audit surprises are why more businesses choose PayGo.  It just makes sense!
Our Leadership Team
Partner with our diverse, hands- on, responsive Team. We are uniquely poised to help you tailor a PayGo program to your specific needs. We get it because we have done it- all of it- and you benefit from our financial knowledge, multidisciplinary insurance industry experience, finely hewn technology leadership and strong analytical skills. Our vast payroll knowledge, gleaned from 40+ years of working with payroll providers, and our incisive attention to operations details and getting it right, means we have you covered unlike any of our competitors.
Carriers
Best-in-class technology, years of insurance experience and an obsession with customer success focus ensures a great partnership.
Highly Flexible PayGo Solutions
Tailor a PayGo solution to your specific needs
Competitive Edge
Gain or retain accounts and meet or exceed competitors' offerings
Maximize Transparency
PayGo creates payroll and classification transparency throughout the policy term highlighting changes within a business. PayGo can help flag credit and other risk, while reducing audit or bad debt issues, at year end.
Outstanding Customer Care
In-house development and customer support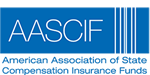 Policyholders
SmartPay eliminates the hassle, pain and unwanted surprise in workers' comp, so you can focus on your business.
Easy, Convenient Payment Method
PayGo provides convenient, cash flow-friendly premium payments with each payroll – multiple reporting options available
Reduce Audit Surprises
Predictable end of policy term audits – no pain and no unpleasant surprises
Hassle-Free
Call our in-house, Customer Success Team which is ready to answer any questions you may have
Freedom To Choose
Work with any Agent or Payroll Provider you choose
Payroll Providers
Our payroll and insurance experience allows the SmartPay Team to do the heavy lifting and simplify PayGo for you and your clients.
One Easy, No Cost Integration
Single connection & process provides access to 60+ Carriers
Hassle-Free
In-house Customer Success Team with years of payroll experience to help with your questions
Maximum Business Flexibility
Freedom to work with any insurance agency you or your client chooses
Increase Sales & Improve Retention
Provides exposure to new business opportunities and broadens service offering to increase client retention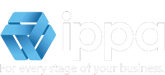 Agents
Under siege from competitors for your workers' comp business? We have the PayGo tools and support to help you defend and grow your book.
Create New Business Opportunities & Improve Retention
SmartPay empowers you to compete with Payroll Companies acting as Agents to ensure existing client retention
Robust Carrier Access
Access to more than 60 PayGo Programs, Carriers and Premium Finance Companies
Easy, Flexible Payroll Reporting
Simple payroll reporting for your Policyholders with the largest, onboarded payroll network and easy self-reporting options
Outstanding Customer Care
In-house Customer Success Team with Insurance expertise available to you ensures a super, user-friendly experience

Contact Us

Reach out and we'll get right back to you!